Last Updated on July 24, 2022 by Andrew Shih
Are you a worker recently laid off or suddenly facing reduced hours? Have you suddenly found yourself looking to find other income streams as coronavirus closed your place of work? Perhaps you want a side hustle to make extra money and add income streams? Now is the perfect time to finally start to side hustle from home.
Modern technology has made earning money from home much easier than before. Almost everyone has the basic skills needed to earn at least a little extra money without leaving the comfort of their home, whether it is just a bit of beer money or something more substantial. We handpicked the top 21 ideas to help you make money online from home and provide additional income streams going forward.
Disclaimer: Some of the links below are affiliate links, which means that if you choose to register or make a purchase, we may earn a commission. This commission comes at no additional cost to you. Please review the full affiliate disclaimer.
#1 Earning Rewards, Gift Cards, Cash
While you are not likely to make a living by merely earning gift cards and cashback through these programs, cashback programs are easy to implement with minimal effort, and you can potentially earn extra few hundred bucks during the year doing these side hustles from home.
Tip: It will be a good idea to create a separate email address to engage in these activities so that the advertisers will not flood your primary email box.
Earn cashback with Rakuten Shopper Chrome Plugin and Apps
Rakuten is a must-have for all online shoppers.  All you have to do is install the Rakuten Chrome Plugin or Rakuten app and let it do the work.  When you use the Chrome browser or the app to shop online, Rakuten will display a popup to let you know the saving opportunities at participating retailers, and you can activate the saving.
It even applies coupons automatically at checkout, so you will always get the best deals.  When you make the purchase, you will accumulate the money back when you shop online.  Rakuten will send you cash via PayPal or a check. Learn more about how Rakuten work.
Complete survey to earn gift cards and cashback
PaidViewpoint is one of the dozens of online survey websites that reward you with Paypal cash and gift cards.  What makes PaidViewpoint unique is it does not screen you out once you are invited to a survey, so you will not waste time.  By being active, you can improve your "TrueScore" and earn at a higher rate.  Rewards are more attainable and redeemable compared to other survey sites. Popular survey watchdog SurveyPolice rated PaidViewpoint the highest with the best review.
Tellwut is another site that rewards users for taking surveys. What makes Tellwut unique is that it fosters an online community where a user can also create a poll and survey. It is a platform where you can earn rewards via participation and even survey your business idea if you have one from over 700,000 community users.
Watch videos and answer surveys
Another easy way to earn gift cards, cashback, discounts, and rewards is to join Swagbucks. Swagbucks is a popular money-saving app that offers many ways to earn SB (100 SB = $1), which can be redeemed for gift cards or cashback to Paypal.
You can earn SB from doing online shopping, watching videos, answering surveys, trying out new services & free samples, playing games, shopping from the mobile app, and using the Yahoo search engine.  Each short video is worth about 1SB to 3SB, and a small 3-minute video is about 5SB.
You are not going to get rich by watching videos or answering surveys, but earning a few hundred dollars in one year is certainly reachable.
Swagbucks also has a browser plugin that makes shopping online easy. Learn more about how Swagbucks work.
Earn gift cards or cash by snapping receipts
Keep those receipts! Another side hustle to earn a little bonus cash is by utilizing one or more of the receipt savings apps. These apps let you make some money by taking pictures of the items you are already buying, like groceries and household items.
Ibotta is one of the most well-known and well-reviewed receipt snapping apps. You can earn cash by shopping for groceries, makeup, household items, alcohol, or more! Over 500,000 retailers participate, so there is something for everyone here. Simply add the coupons from the app, go to the store to purchase your items, and upload your receipt!
Sometimes the app will ask you a question or require that you watch a video before adding the coupon. Ibotta also has fun bonuses and team goals available for even more ways to make money online! Once you reach $20 in savings, you can cash out directly to your Paypal account or get a gift card. Learn more about how does Ibotta work.
Savingstar is a grocery rebate app that also works when you share photos of your receipt or connect your store loyalty cards. When you connect your loyalty cards, the rebates come automatically.
Here's how it works – when you are ready to go shopping for the week, select the Savingstar coupons you would like to redeem. Make sure you purchase the correct items and quantities. If you have your store card connected, that's it! Otherwise, you will have to take a photo of your receipt. Cash-out to your bank, Paypal, or gift cards once you earn $20.
Receipt Hog is an app that does not focus solely on specific stores or items. Receipt Hog tells you to shop anywhere but anything and submit your receipts for coins that you will trade for cash, gift cards, or goods once you have earned enough. The awesome thing about Receipt Hog is that you can submit your receipts from smaller mom-and-pop shops as well as receipts from chain stores.
#2 Help Google improve
With Google Opinion Reward, you can enhance Google products while earning the reward.  You answer a Google survey to get started, then install the app on your iOS and Android device, and earn rewards for gift cards with major retailers.  You also have the option to disable Google monitoring for added security.
#3 Make money by evaluating apps and websites
Companies are willing to pay to get your feedback about your user experience on their website.  There are several websites where you can sign up to participate in the user experience study, including Intellizoom, Utest, UserTesting, UserFeel, and TryMyUI.
You will likely be recording yourself as you test the software or website, so you will need a headset with a microphone that can work with your laptop or tablet. Be prepared to speak clearly and audibly. You will be screen sharing as you explore the study. Once you complete some of the lower-paying tests, you can expect to move on to tests that pay better.
On average, you can expect to earn between $2 to $10 depending on the complexity, and most study takes about 10 to 20 minutes to complete. The earning depends on several factors, but potentially you can make a few hundred dollars a month if you put in the effort with this side hustle. You may need to register a few sites to receive and participate in enough studies.
#4 Join market research at Respondent.io
Respondent.io is a website that helps companies to conduct market research by connecting these companies with individuals like you. If you have expertise in specific industries, these companies will pay you to participate in their market research studies if you apply and are invited to join.
After you sign up for free, the site will take you through a few personal profile questions so the system can match you with recommended studies.   There are both in-person and remote opportunities available.  To participate remotely, you will need a laptop with a camera, a headset with a microphone, and a quiet environment with stable WIFI.
The pay can range from $10 up to $1000. Depending on your skill level, most participants can earn about $100 for an hour of participation. While you can't count on this for a full-time gig, it can be a lucrative part-time side hustle. It's a side hustle that's worth the time with good pay.
Related Article: Respondent.io Review and how to make money with Respondent survey
#5 Participate in a focus group
You can get paid by participating in market research focus groups. Companies will pay you for your opinion on finance, movies, social media, travel, video games, electronics, cars, politics, etc.
Find Focus Groups and Focus Groups are websites for finding focus groups that will pay for your participation. There are in-person and remote focus groups available. You will need to register for free, and apply to the focus group, typically by fill out the questionnaire. The company will review and invite you to the focus group.
#6 Be an online juror
If you are willing to help lawyers prepare for their cases, you can sign up with eJury and join mock trials online.  You will review the information provided by the lawyer and let them know if the evidence and argument are convincing. 
While eJury serves all 50 states, the case volume varies greatly. Each case is only eligible to the local county and will not be made available to all the eJuriors. After all, the real trial is always at the county level, and they need to know the opinion of local residents. You can learn more about eJury.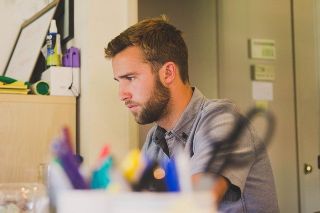 #7 Become an Appen contributor
Appen offers freelancers flexible part-time jobs that can be done at home.  There are long-term projects, micro-tasks, and data collection jobs available.  The micro-tasks include small tasks such as completing surveys, collecting data, categorizing social media, transcribing audio, moderate content, making simple image editing, etc.
The micro-tasks are ideal for freelancers with little spare time and who need a part-time side hustle with a flexible schedule.  You can work on as many tasks as you can handle.  Once you level up, you will have access to work on more projects.
#8 Become a Freelancer / Virtual Assistant
Upwork and Fiverr are two of the most popular freelance platforms.  Becoming a freelancer gives you the flexibility to set your price and be your own boss while working remotely.  This is a side hustle you get to decide when you want to work and whether to work part-time or go full-time. 
There are many skillsets in demand, such as web development, transcription, PowerPoint, graphic design, content writing, proofreading, and social media specialist, just to name a few. Most likely, you can come up with a few gigs that you can do on the side once you check it out.
The beauty of these freelance platforms is that you can build customer loyalty and have repeated customers over time. You can command a higher rate as you gain experience and increase your level. Once you are the top seller or pro-seller, earning a 6-digit income is easily within reach. Many people can eventually go full-time working on Fiverr and Upwork.
Upwork and Fiverr are not only great platforms for offering your skillset as a freelancer but also excellent platforms for hiring freelancers and helping you jump-start your side-hustle endeavors. For example, a Freelancer can help you create a blog site, edit videos for your YouTube channel, or design an eBook. This side hustle blog was launched with help from several freelancers.
Related Articles: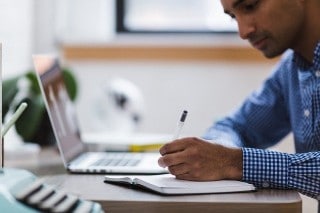 #9 Become an online freelance writer
About 5.7 million blog posts are being published every day, according to Internet Live Stats. It just shows how much content writer is still in demand.
If you have a passion for writing and helping others to create unique content, becoming an online freelance writer may be an easy side hustle to get started.  You can make an extra few hundred or thousand dollars a month, depending on your rate and the hours you put in. 
Of course, a freelance writer can do more than writing blog posts, such as proofreading, transcribing videos, and editing related jobs.  If you are looking for online freelance writing jobs, Fiverr, Upwork, iWriter, Indeed, and Flexjobs are reliable platforms to get started.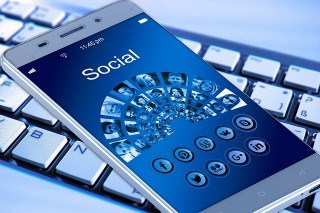 #10 Become a Social Media Manager
Brands now rely heavily on social media channels to reach their target audiences and promote their new products. If you have a passion for social media and want to make social media marketing a side hustle, becoming a social media manager may be right for you.
As a social media manager, you will be creating great content to tell stories about a brand's products and encourage followers to become purchasers via a brand's online or physical store. 
It can seem a bit overwhelming, given that there are so many social media platforms.  So pick one platform, get started, and be good at it.  Social Media Marketing is something you can grasp hold of quite quickly if you're ready to buckle down and learn as you go.
Related Article: 7 Key Steps to Start Your Social Media Side Hustle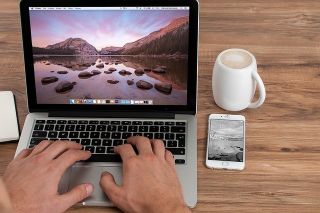 #11 Find a flexible work from home job with Flexjobs
Flexjobs is no doubt the clear leader specializing in remote and flexible jobs.  The company offers a subscription service focusing on flexible job opportunities, including work-from-home jobs, freelance, and part-time opportunities.  The company charges a subscription fee because each job post is hand-screened to avoid scams and provide job seekers with the best experience.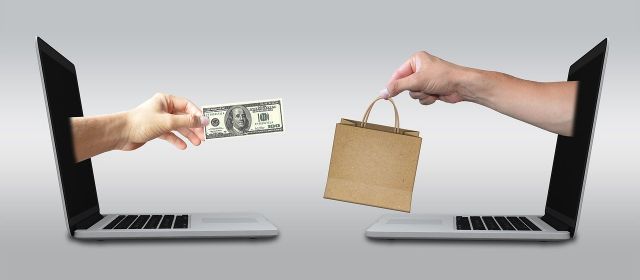 #12 Become an affiliate
As an affiliate, you will promote another company's product and service and earn a commission.  It eliminates the headache and risk of creating your own product.  There are many affiliate opportunities.
Amazon Associate
One way to make money on Amazon is by becoming an Amazon Associate and promoting sales on Amazon.  When the buyer purchases on Amazon via your affiliated link, you earn a small commission.  The commission will add up if you can command trust and have loyal followers.  It is one way to make passive income.
Tip: It is essential to make sure you follow the Amazon policy and guidelines. For example, do not send affiliate links in emails. There are also DOS and DON'TS when you promote on social media. Amazon will remove you from the affiliate program if you violate the policy.
Affiliate with products and services that you use
There are many opportunities for affiliate programs out there, and many companies are willing to compensate you if you can bring leads and help them make the sales. There are two ways to help you identify affiliate opportunities:
Method 1 – Gather a list of products and services you use
List down all the products and services from companies that you personally currently use (or have used) that are beneficial to you. Then search if the companies offer affiliate programs.
Method 2 – Join and search from affiliate networks
Register for free with the largest reputable affiliate network sites such as FlexOffers, ShareASale, CJ, Rakuten Advertising, and ClickBank  Then browser the merchants available on the platform and determine if there are companies that you recognize where you made purchases or used the service.  You can sign up to get your affiliate link and promote the company.
Related Article: How to Get Started with Affiliate Marketing Programs Successfully and Ethically
Tip: It is crucial to build trust with your followers and only recommend products that you have done the research and sincerely trust that will benefit your audience. It is even better if you are a user of the product or service that you recommend. Never recommend a product just because it offers a high commission. Make sure you also review and follow the merchant's guidelines.
#13 Start a Dropshipping eCommerce Store
With dropshipping, you do not have to carry inventory. Once the shoppers buy the products from your eCommerce store, you will order the product from the supplier and ship to the customer. You make the price difference between your buying and selling price.
Many dropshippers setup eCommerce stores using Shopify and source products using an application called Oberlo that connects to AliExpress.  Dropshipping requires very little capital to get started – you just need a little money to set up the eCommerce storefront and not worry about buying inventory.  It also carries no inventory risk and allows you to adapt quickly to the market. 
If you are willing to get out of your comfort zone and learn the ins and outs about dropshipping, it can a very lucrative passive income business model.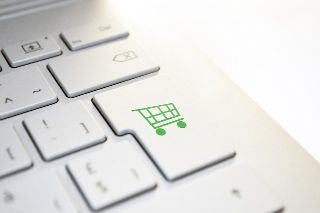 #14 Sell new and used goods online
If you have new or used products at home that you no longer need, you can consider selling them online to make money. While you need to step out of your home to ship the product, you can complete most of this side hustle from home.
Sell on eBay
Selling on eBay is an immediately accessible way to hustle up some extra cash and can be achieved with very basic essentials that most people have on hand. Once you get the ball rolling, you may be able to scale up your business to a sustainable steady stream of income.
The easiest way to start is by finding items around your home that you no longer need or want. You can snap photos and add listing details directly from your smartphone if you don't have a laptop. Most of the time, you can ship using recycled boxes, and if you have a postal scale, you can mail directly from home with eBay's shipping labels and arrange a USPS home pickup.
Become an Amazon Seller
If you have plenty of used books at home, you can become an Amazon Seller and download the Amazon Seller app. Books are only the beginning of the possibilities for Amazon selling, but they are the most accessible.
Most people have books at home they aren't reading. Often, friends and family will have books they are willing to donate to you. Whether you use to fulfill the orders and send them yourself through merchant fulfillment, or whether you use Fulfilled By Amazon (FBA) will depend on you. It is easy to get started, just by scanning barcodes!
Sell inventory on Teespring
Not only does Teespring offer custom design and T-shirt sales, but the company also provides inventory and fulfillment services similar to Amazon FBA but at a lower fee.  Teespring charges a flat 15% fee of the sales price when you make a sale, which can be a much cheaper alternative than the Amazon FBA fees, so you get to keep more profit.  However, unlike Amazon FBA, where you have instant access to millions of shoppers, you will need to target customers and bring them to your store to be successful on Teespring.
#15 Create and Sell Product
Creating your own intellectual property can be a very fulfilling and rewarding experience. While it takes some creativity and skill to create digital and physical products, these side hustles can be done from home and help you earn passive income. Depending on your expertise, several platforms can help you sell your creations.
Sell an eBook on Amazon KDP
You may have stories you want to tell or at least a book in mind that you have wanted to write but keep putting it off.  With Amazon Kindle Direct Publishing (KDP), you can self-publish your eBook and paperback for free and reach millions of readers on Amazon. Check out the 8 critical steps for self-publishing an eBook.
Selling Stock Photos
If you are skilled in graphic design, art, or photography, you can join companies such as Shutterstock and GettyImages.  It is free to join, and you can earn a small royalty whenever someone purchases your graphic.  The royalty income can continue to grow as you build up your portfolio.
Sell crafts and vintage on Etsy
Etsy is an online eCommerce website that focuses on handmade and vintage items. If you have a skill, there is a market for it. Are you handy with a sewing machine? Maybe you make face masks, women's accessories, or dog shirts. Many people sell textile art, bath and body goods, homemade jewelry, herbal products, niche collectibles, or wedding items.
The only limitations are that the item must be handmade by you, or it must be older than 20 years old. After your sale, your earnings are deposited directly into your linked bank account. Buying shipping labels is easy through the Etsy selling platform. Learn more about how to sell on Etsy.
Design T-Shirts
Tee-shirt design is a great way to express yourself creatively and earn some extra cash. You complete the initial design work or hire a designer from a website like Fiverr. Then add your tee-shirt designs to a platform like Teespring or Printful.
Typically, the shirts are printed on-demand, as the consumer buys them, and fulfilled and shipped directly to the consumer – this way, you are not responsible for holding stock. Amazon Merch offers a platform for tee-shirt designs, but it is competitive to be accepted into the program, and there may be some waiting. Teespring and Printful allow you to create designs for tee-shirts, socks, phone cases, and home goods. You can connect Printful to your own Etsy store and build your brand from there.
Licensing Music
Do you have some musical talent? You may be able to earn some extra cash by licensing music. You will be creating jingles and background music for YouTube videos, corporate training, apps, podcasts, and more.
You can use websites like AudioJungle.net and Pond5.  These sites are great for beginners because they do not require exclusivity. If you have the skills, the gear, and an ear for what is currently popular, you may find yourself making more money by earning royalties in no time.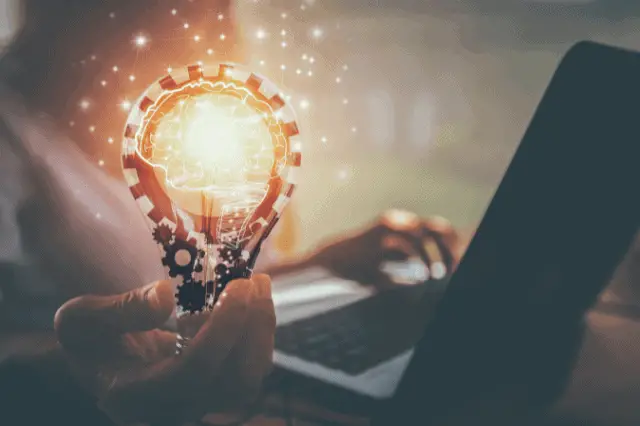 #16 License your idea
Do you have many product ideas but do not have the time or resources to bring the ideas to market?  Why not license your idea to companies and collect a royalty for each sale?  InventRight YouTube channel and Inventor Group of America are great places to learn about licensing for free. 
The royalty rate is generally between 3% to 8% of the sales price, with 5% being the norm. The amount of royalty can vary widely depending on factors such as market size and seasonality. A great product idea can generate tens or hundreds of thousand dollars annually from royalty checks.
At a high level, it works because you need to make sure your idea is unique by doing market, Google image, and patent research.  Once you determine your idea is unique, address a significant problem, and has a market, you should create marketing material such as Sell Sheet, a virtual prototype, or a 1-minute problem/benefit video like those As-Seen-On-TV clips.
To protect your intellectual property, You can file a Provisional Patent Application yourself written in plain English for about $75 so that you can put "Patent Pending" and good for one year. You can use this time to conduct outreach and license your idea.
Find and reach out to companies that work with external inventors with your marketing material. If the company likes your idea, the company will work with you to license your idea and possibly sponsor the cost of filing the patent.
There is legwork to do, and it will take time with this side hustle, but you will feel the joy and accomplishment once your product is on the shelf and the royalty checks start to roll in.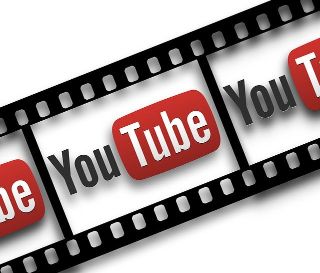 #17 Create a YouTube Channel
If you are not camera shy and willing to put in the hard work, starting a YouTube channel may pay off in the long run and continue to grow your income stream.
You can show and recommend products and provide affiliate links to earn a commission for each sale.  You can also build your brand and create products that your subscribers will buy, like a tee-shirt. Before you can earn income from ads, your channel will need at least 1000 subscribers and 4000 hours of watch time.  Once you have enough subscribers, you may also have sponsors for your video.
#18 Create a Blog website
Starting a blog is fairly easy and there are several free blogging sites where you can start a blog completely free. However, these free platforms have very limited features. The majority of the websites are hosted by hosting providers such as Bluehost, HostGator, and Hostinger that you can get started for less than $3 a month. (In case you are wondering, this website is hosted by Bluehost).
While starting a blog is easy, it will take time to create content, generate traffic, and make money from affiliation and ads. Creating a successful blog is a long-term investment that requires putting in the hard work upfront, keeping up with your blog to stay relevant, and engaging your audience. 
If you are willing to put in the effort and have patience, a successful blog can be rewarding and offer multiple passive income streams, such as from Google Adsense, Amazon Associates, and other affiliate incomes.  A blog site is also essential and serves as a central hub for linking to your YouTube, podcast, or training courses.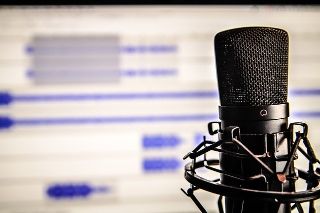 #19 Start a Podcast
If you are a great conversationalist and don't like writing or video editing, starting a podcast may just be a perfect fit for you.  Compared to 200 million active websites and 31 million YouTube channels globally in 2020, there are only about 750 thousand podcasters and it represents a tremendous opportunity. Successful podcasts offer sponsorship opportunities, ad revenue, and more.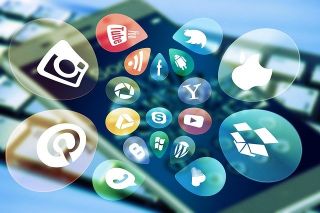 #20 Create an app
Do you have an app idea in mind but do without programming skills?  There are app development platforms available that can help you design, build, and publish your app such as Appypie, AppMakr, BuildFire, Appery are among the top tools that you can try and start for free.
#21 Training and Coaching
If you have specific expertise that you are willing to put in the effort to make an online course, you may want to consider training platforms such as Udemy or Teachable. 
Before you commit time and resources to create the course, it will be helpful if you offer free content on your blog, YouTube channel, or podcast to establish credibility and drive traffic to your premium course. Making money from the online training course can take significant time and effort, but it an excellent long-term passive income strategy and establish yourself as a domain expert.
Pick and Start a Side Hussle from Home
In these times of uncertainty, it may seem daunting to start a new venture to make up for lost income, but do not despair. As you can see, many opportunities exist for those who are willing to be just a bit resourceful and step out of their comfort zone. Now is the perfect time for individuals who wish to explore side hustle from home opportunities, even with only basic skills and supplies.
While starting something new can feel challenging, you are free to choose a path that aligns with your desires and abilities. These side-hustles from home can provide a little extra spending cash or even support you through difficult times, and maybe you will find the beginnings of a new calling that truly excites you.
Please take what you need from the blog and leave what does not work for you. We are always here to listen, so if you have any thoughts to share or want to tell us your work-from-home success story, please comment below!