Last Updated on December 20, 2022 by Andrew Shih
Money-saving apps for shopping online
Wait!
Before you make the next online purchase, read this first. It will most likely save you some money.
If you are like most of the shoppers, you are doing more shopping online than before. In fact, according to Statista, e-commerce accounts for 12.4 percent of total retail sales in the United States in 2020, compared to 5.8 percent in 2013.
One simplest way to make extra money online is by installing free money-saving apps for shopping to get as much cashback in your packet as possible. To help you get the most savings from online shopping, here are the top 5 best money-saving apps for online shopping that all shoppers should install.
Disclaimer: Some of the links below are affiliate links, which means that if you choose to register or make a purchase, we may earn a commission. This commission comes at no additional cost to you. Please review the full affiliate disclaimer.
Rakuten/ Ebates
BEST FOR: Best Cashback Button with most savings
Rakuten is a free money-saving app that was previously known as Ebates.  You can shop directly from the Rakuten website, or the more seamless way to shop is to install the Rakuten browser extension.  With all the money-saving apps, we recommend installing browser extensions so you can shop on any website and not miss out on the savings.
If you have the Rakuten browser extension installed, Rakuten pop-up will show if you can get savings when you shop at the store. All you have to do is click on the activate button, and you will get the saving when you purchase at the store. With Rakuten, your saving is just a click of a button.
You will get the Rakuten cashback in Rakuten account within days after the store confirms that you have completed the purchase. You would receive the reward payment either through Big Fat Check or PayPal quarterly if you earned more than 5 dollars. Otherwise, your credit will carry over to the next quarter.
For even more savings, the Cash Back Visa Credit Card allows you to earn up to 3% cashback. Rakuten also offers a generous friend referral program. Learn more about how does Rakuten works.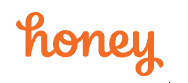 Honey
BEST FOR: Finding and applying the best coupon code
With over forty thousand stores that support this saving app, odds are you will be able to find savings when you shop online. Web browsers such as Chrome, Firefox, and Opera support the Honey extension. Shoppers can also install the Honey mobile app for savings on the go.
Do you still remember the old days when you have to manually Google and search the web for the best coupon codes and try them out on a checkout page? Fortunately, Honey will do all this for you; Honey will find and apply the best coupon code to give you the maximum saving.
In addition to the savings from the coupon, you also earn Honey Gold just by shopping from participating in online stories. Some stores also participate in Honey Gold Bonus, which can give you even more rewards.
Another advantage of using Honey is that you can submit coupons collected from other sites, and if they are valid, you can earn points. The honey extension tracks historical prices for products you have added in the Droplist. Also, you can generate a price history for products. The customers who prefer shopping from Amazon can get the best and cheap deals by using Honey. Learn more about how does Honey work.
Wikibuy
BEST FOR: Finding the best deal across multiple merchants.
Wikibuy helps shoppers to purchase products at the lowest price by comparing prices among participating retailers. Similar to Honey, the Wikibuy browser extension will try to apply the best coupon that will help you save even more.
Wikibuy website allows clients to shop at a discount in many retailers and stores. Or you can use the Wikibuy mobile app to shop for discount products through the site.  The app provides for discounts on products purchased through the site.
The app eliminates and applies coupon codes automatically and alerts customers of price drops. People who use this app also get Wikibuy Credits that they can redeem as gift cards. Wikibuy is free and efficient in saving time and money.
Swagbucks
BEST FOR: Most ways to earn cash back online
Swagbucks has become a popular money-saving app because it has plenty of ways to earn points called SB. The features include shop online, watch videos, answer surveys, try out new services & free samples, play games, shop from the mobile app, and use Yahoo search engine.
There are many activities that you can do on the Swagbucks website, and Swagbucks does an excellent job of promoting loyalty program. The website is easy to use, and all the features are free.
For online shopping, I still prefer using a desktop with browser plugins, including Swagbucks. When you visit a participating store, Swagbucks will display a pop-up indicating the percentage of savings you can activate. Swagbucks will also apply the coupons, similar to Honey. learn more about how does Swagbucks work.

Dosh
BEST FOR: Cashback after you made the purchase.
Instead of offering savings while you shop or browser extension, Dosh monitors credit cards that you connected with your Dosh account and give you cashback if you purchase from one of the 100,000+ participating stores.
There is no receipt, promo code, or waiting for the price drop. All you have to do is download the Dosh app and link all the credit cards you use for online purchases. Dosh will monitor your credit card spending and get you the cashback as you get on with normal online activities. You can also earn 5 dollars when your friend signs up to Dosh.
Once you earned over 25 dollars, you can choose to get cashback via direct bank transfer, PayPal, Venmo, or donate to a charity.
How can I save even more money?
For even more savings, you can look into buying discounted gift cards from Raise, which is a popular platform where people buy and sell gift cards.
BEST FOR: Get gift card at discount price.
Many name-brand stores such as Target, Walmart, Lowes may have gift cards selling at a 1% to 3% discount. Some other gift cards can discount 10% or more.
As a first time buyer, you may get an additional $10 saving if you buy a $100 gift card or more.
If you have installed Rakuten, you can get an additional 1% cashback when you purchase a gift card on Raise.
For example, Staples gift card sells at a 1% discount. Together with 1% Rakuten cashback, I could have gotten an additional 2% savings for my purchase at Staples.
Step by step to get most savings
To summarize, here are the steps you need to take to get the most savings.
Step1: Register and Install the free money-saving apps
The first step is to open a free account and install all the free money-saving apps and Chrome browser extension as mentioned above. You only have to do these steps once. If you are registering the first time, many of the apps will give you a bonus reward just for opening the account.
Register and install the browser plugin.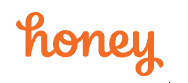 Register and install the browser plugin.
Register and install the browser plugin.
Register and install the browser plugin.

Install mobile app, open account, and link your credit cards you will use for online shopping.
Open the account, and buy the discounted gift card. Make sure you install Rakuten first so you can activate the saving when you purchase on Raise.
Step 2: Activate the best savings
When you visit the online store, all the chrome extensions will kick into action, and you may see several saving pop-ups. Pick the one with the highest saving percentage.
Some pop-ups such as Honey will show a range or "up-to" with Earny, and sometimes it can be hard to tell which is the clear winner. Personally, I prefer a known fixed percentage, but the choice is up to you.
Step 3: Shop and put items in shopping cart
Go through your shopping routine and add items to the shopping cart.
Step 4: Check out and pay with the store gift card
Once you have all the items in your shopping cart, the apps will try to apply the best coupon when you are on the checkout page. When you are ready to checkout, pay with the gift card you purchased from Raise.
DO's and DON'T
DO
Install all these free money-saving apps. These apps work well for different merchants, and the easiest way is to get the most savings is to install all the browser extensions. All you have to do will just pick the highest percentage savings and click the activation button.
Set up another email address just for online shopping. It is a good idea to set up a separate email for online shopping, so the ads and notification do not clutter your inbox.
DON'T
Don't buy things you don't need. You are going to get a lot of "great deals" advertisements from these apps. You will need to control your temptations and not to overspend for things you do not need.
Ready to Start Your Savings?
Our recommendation is to install all of these free money-saving apps before the next online purchase to get the maximum saving. All these apps are easy to register and setup. These apps are unique in their own way and have different strengths.
Installing these money-saving apps will help you stretch every dollar and make every dollar counts. While you cannot get rich with these money-saving apps, if you can save a couple of hundred dollars a year, it can help you lower your debt and accumulate a decent amount of savings over time.
Do you have creative ideas, websites, or apps you use to save even more with online shopping? Please share them with us in the comment below.
Related Article: Ibotta review and how does it work